Landlord's Move-Out Checklist – Best Tips for Santa Clarita Property Management
The tenant move-out inspection is an important part of maintaining your investment property and deciding whether or not the full security deposit will be returned to the tenant. Today, we're talking to RPM's maintenance director, and we're asking a few questions about these inspections.
Q: What does the tenant and landlord move out inspection entail?
A: You're looking at the condition of the property and how the tenant left it behind. The most important thing to do is to compare it to the way the property looked before the tenant moved in.
Q: What can a typical property owner expect when conducting a move out inspection with their tenants at the property?
Q: What happens when a tenant disputes or doesn't agree with your findings regarding damages to property? What if they disagree about whether the RPM cleaning requirements are met?
A: The best defenses against tenant disputes are pictures and documentation. Keep a record of everything you've done on that property prior to this tenant moving in.
Q: What should a property owner do when the tenants don't attend the move out inspection and then dispute the costs charged to their security deposit?
A: Again, documentation is key. Before and after pictures will show proof of any damage or neglect if you need to go to court because of a dispute.
As you can see, it's always best to have before and after photos. You'll also want to maintain a copy of the tenant's move in checklist, which is what you should go through when they first move into your property. Keep any receipts for repairs that were made during the tenancy. You should also keep a conversation log that documents any conversations, emails, or other communication that you and your tenant have had.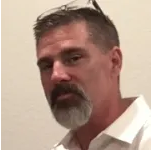 It's always a good idea to consult with an attorney if your tenant has any serious disputes with your security deposit refund. If you have any questions about landlord move out procedures or anything pertaining to Santa Clarita property management, please contact us at RPM Executives.