Tenant not paying rent? What's next from professional property management in Santa Clarita
When you have a tenant not paying rent, it's important to act quickly in order to minimize the amount of time and money you lose on that resident. Learning how to properly evict a tenant can be difficult because the laws are specific, and even one mistake will set you back in the process and result in additional problems for you. We strongly encourage you to get help from an experienced eviction attorney or a company doing professional property management in Santa Clarita.
Avoiding Eviction: Screening and Communication
At RPM Executives, we have not had to evict a tenant that we've placed in three or four years. That's because we take proactive steps to ensure that our tenants have a low eviction risk. We screen carefully and we keep in contact with tenants to make sure they understand their lease and our expectations. We're also responsive to any issues or repair needs they have. When you choose reliable, responsible tenants for your property and you communicate with and treat them respectfully, you have a much lower chance of seeing your rent come in late. Good tenants won't want to be evicted, and those are the residents you want to work with.
Pay Attention to Red Flags
During the screening process, if you uncover past evictions or the previous landlord tells you that the tenants were late with rent a few times, those are red flags. Tenants who cannot document or verify their income can also be a huge risk, and you don't want to rent to anyone who cannot pay the security deposit and the first month's rent before moving in. Red flags during the tenancy include consistently late rent payments, avoiding your phone calls and messages, and bouncing checks or scheduling electronic payments with insufficient funds.
Be Consistent, Fair and Fast
It's understandable to try and work with the tenant when rent is late, especially if you have an otherwise good renter who normally pays on time. However, you should still take the necessary eviction steps so you can get the legal process started. If your tenant comes up with the money or schedules a satisfactory payment arrangement with you, it's possible to call off the eviction at any time. However, you don't want to wait before filing in court. When you have a cavity, you don't wait to go to the dentist because you know the pain only becomes works, and it puts your entire mouth at risk. Take the same approach with eviction; make it fast and remain professional. Make sure you understand the timelines and requirements.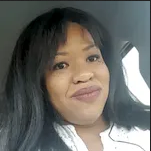 Not receiving rent when it's due can be difficult, and it's easy to become emotional. A professional property manager can help you keep emotion out of the situation, and take important steps to minimize your risk of ever having to evict. If you have any questions about this, please contact us at RPM Executives.