Should I Rent My Santa Clarita Home? Professional Property Management Advice
There are some excellent reasons to rent out your home. If you've had it on the sales market, but you can't seem to sell it, or you're relocating for work and you're not sure when or if you'll be back to the area, renting out your property can be a great way to maintain the asset while it grows in value. Having a good tenant in place to pay rent every month can also help you meet some of the financial obligations that go with your investment. You need to be financially and mentally prepared to be a landlord, however. Today, we'll help you answer the question: should I rent my home?
Achieving a Higher ROI
Renting out your property can bring you a higher return on investment than if you were to sell it right away. Property values continue to creep up in this local market, and if you can hold onto the house for a few more years, you are likely going to earn more on the sale. While it's being rented out, you can keep it well-maintained and make occasional updates to ensure it's attractive to both renters and eventually, buyers. When you have high quality tenants in place and help from a professional Santa Clarita property management company, you know you'll be able to preserve the condition of your asset until you're ready to sell.
Diversifying Your Portfolio
Another good reason to rent out your property is that it diversifies your investment portfolio. Real estate is a tangible asset, something that you can see and touch and even live in. Instead of selling the property when you're ready to move or relocate, holding onto it can help you plan better for retirement, college for your kids, or other major life events that may be coming up.
Earning Rental Income
The cash flow you're able to earn on your property depends on your financial situation, particularly your mortgage payment and other expenses. Working with a Santa Clarita property manager, you'll be able to maximize what you get every month in rent, you will be able to offset the expenses of maintaining your investment property.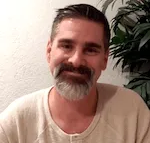 There will be routine maintenance expenses to plan for, as well as major repair needs that will require careful budgeting and planning.
Deciding to rent out your property depends on your financial goals, your immediate and long term plans, and the amount of equity you are working with. Talk to someone providing professional property management in Santa Clarita about your options. Contact us at RPM Executives, and we'd be happy to help you.