What Does a Good Property Manager Do in Santa Clarita?
Smart investors know that working with a professional Santa Clarita property management company can increase the return you earn on your investment and drive down the expenses associated with your rental property and the potential for mistakes. However, many new landlords want to know: what does a property manager do? Today, we're sharing a few of the more important services you can expect from a property manager.
Legal Protection and Compliance
There are federal regulations that pertain to your rental property, including the Fair Housing Law, Americans with Disabilities Act, and the Fair Credit Reporting Act. California has its own set of landlord and tenant laws, and there are also local ordinances and regulations that you might not know about. Staying compliant is critical, because if you violate a law, even unknowingly, you can find yourself in court and facing some serious financial penalties. Property managers are up to date on all the legal requirements of owning and operating rental property in Los Angeles county, and will keep you protected.
Professional Resources
Property managers have access to a number of tools and resources that individual landlords do not. We can more accurately price your property because of our market knowledge and our experience with tenants and properties. We maintain relationships with licensed, insured contractors which results in repair work being done efficiently, expertly, and affordably. When it comes to managing rent collection, accounting, and communication with owners, property managers often have software systems that allow for online portals and instant reporting features. With access to this technology and expertise, you will receive monthly and annual accounting statements, tenants will be able to pay rent online, you'll receive your payments faster, and you'll always be able to see how your property is performing.
Tenant Placement
For individual landlords, finding a great tenant can be a challenge. You need to figure out where and how to advertise, and what you should do to pull a credit report and do a background check. Property managers have everything systematized. We have access to the most popular rental sites so we can advertise and market your property expertly, and we know how to respond to prospective tenants who have questions or want to see the home.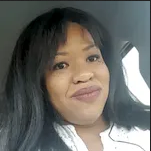 Our screening process is rigorous and complete, and we have the tools that are needed to ensure only highly qualified applicants are approved to rent your property.
Professional property managers do a lot of things that you cannot when you're managing your rental home on your own. If you would like to hear more, or you have questions about Santa Clarita property management services, please contact us at RPM Executives.